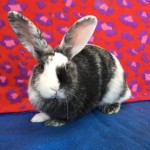 The Great Lakes Pet Expo is so excited to offer a specialized area for our small, furry companion animal friends!  Thanks to the hard work and dedication of K&R Small Animal Sanctuary, the Small Animal Education Station was born!  Stop by and meet rabbits, hamster, gerbil and hedgehog with us for sure. Maybe a chinchilla and/or few others as well.  Also featured will be a silly "selfie station" with fun props to document the day and K&R/Kaytee will be doing a treat/toy give-away while supplies last.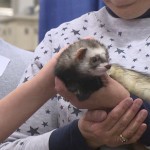 The station is located in Hall A, you will learn more about:
– Living with House Rabbits
    – Housing
    – Enrichment/toys
    – litterbox training
    – bunny dating/bonding process
    – allergies and small animals
    – rabbits and other pets
– Is a _____ right for me?
    – Comparison of smaller "pocket" pets and are they the right fit for your home
    – Diet, Activity level, housing requirements, handling, etc
– Nutrition
    – Kaytee will be providing expertise on small animal diets and nutrition
– Small Animal Goodies available (For small animals and the people who love them

Learn more about the good works K&R Small Animal Sanctuary at www.smallanimalsanctuary.com.