Sorry, insurance prohibits us from allowing your personal pet to join you at the Great Lakes Pet Expo.  Service animals are always welcome!

Over 14,000 pet lovers joined in 2016 and because of the great response we are expanding! The 2018 GLPE will boast over 140,000 of pet loving fun! To honor our die hard shoppers, we are adding a VIP Shopping Hour (9AM to 10AM, 2000 tickets available) prior to general admission.  Advance tickets available from a link on our homepage.

The Great Lakes Pet Expo has been labeled Milwaukee's Premier Pet Lovers Event by local media and is Wisconsin's only charitable event of this magnitude.
Proceeds from this event go back into the community to help animals in need.
Held annually, this event has something for everyone. Live entertainment features amazing animal acts including some that have been featured on national programs such as The Tonight Show, Oprah Winfrey, Jay Leno and more! Several hundred exhibits feature companion animals available for adoption as well as feature the latest and greatest pet related products and services. An educational stage headlines veterinarians and industry experts teaching small groups of attendees how to better care for their pets. Finally, the expo features Wisconsin's Largest Educational Reptile Display where attendees can meet and interact with over 50 species of reptiles.
Below are just some of the types of performances and displays that have graced the Main Stage at the Great Lakes Pet Expo.  A downloadable version of the Entertainment Guide will be posted at the end of January 2018.
Police Dog Demo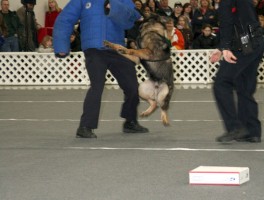 Back by popular demand, the Milwaukee County Sheriff's Department will demonstrate how they train their Police Dogs for service.
Birds of Prey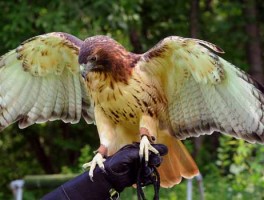 Get up close and personal with the Schlitz Audabon Birds of Prey. Meet and learn about the magnificent creatures of the sky.